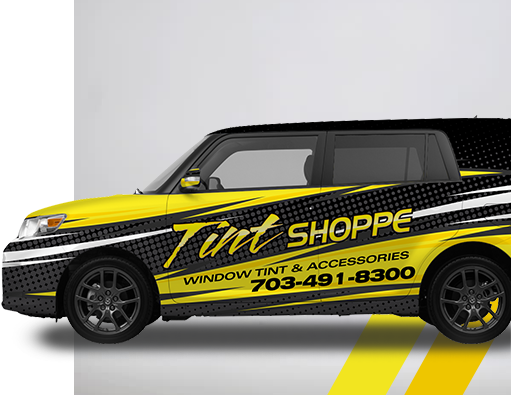 Important Window Tinting Factors to Consider
When it comes to growing a profitable car care business, searching for new ways to bring in more income and also new customers is a smart and great way to increase profits. So, selling do-it-yourself car care products such as window tints for cars can be an easy way to add a new revenue stream.
With that being said, why not provide new specialty services for even greater revenue potential in addition to selling DIY products? One such service you can provide along with window tints is professional window tinting that can boost your business. This service does not only offer customers an attractive feature for their vehicles but also helps to protect the interior of their vehicle from the harmful rays of the sun.
Although, before you decide to offer professional window services, here are some important factors to keep in mind.
Window Tinting Laws
As you might know, that window tinting laws vary from state to state, so it is important to make sure that you are aware of and educate your customers accordingly. You should also need to make sure that a customer who is deciding between a DIY kit and a professional service understands that a tinting kit will not necessarily be compliant with state laws. Make sure you remind customers that failing to adhere to state guidelines could leave them vulnerable to tickets and fines.
Proper Tools and Chemicals
DIY kits for window tints may only include nothing more than a sticky film to place on the window. In order to establish more trust with your customers, make sure you explain the difference between DIY tools and techniques.
Moreover, a sticky film application raises some questions between car care professionals and customers that should be kept in mind. What happens when the sticker is not quite the right size for the window? Will you be able to cut it precisely so that it fits perfectly? How will you ensure that the film adheres perfectly? Are you confident that you can get the window clean enough and apply the tint appropriately for a true fit?
If you are going to provide professional window tinting services then it is important to use proper tools and chemicals for a seamless, bubble-free application. With the right cleaning chemicals, the installer should remove all dust and dirt from the window. After the window is completely clean, cut the window film according to the size of the window, making sure to adhere without any bubbling. This will ensure a long-lasting fit. And if anything goes wrong then the employee should also have the right tools to remove the tint properly.
Warranty
Window tinting professionals would offer some sort of workmanship warranty. This means, if the tint doesn't hold up well then the customer can get it fixed with zero to minimal costs. On the other hand, the customer will have no such guarantee if he or she installs the tint themselves. And when the tint starts to fade, bubble or dull, they have to do it all over again. Although the length of the warranty can vary. For instance, a warranty can be offered for only a few years up to a lifetime. Moreover, offering a range of warranty packages can help entice more customers to purchase a coverage plan.
Skills For Tinting
As everyone knows, experience matters. Customers want to know that the person installing the tint has the right experience to ensure a bubble-free installation. If your employees have this level of experience means they have the necessary skills to do the job well done.
In addition, to achieve the basic necessary skills, encourage your employees to take pride in their work and go beyond clients' expectations.
Wrapping Up
These are some of the factors that you need to consider while providing window tinting services. However, if you want to professionally get your car window tinted in Woodbridge then visit Tint Shoppe which also provides many other services apart from window tinting.